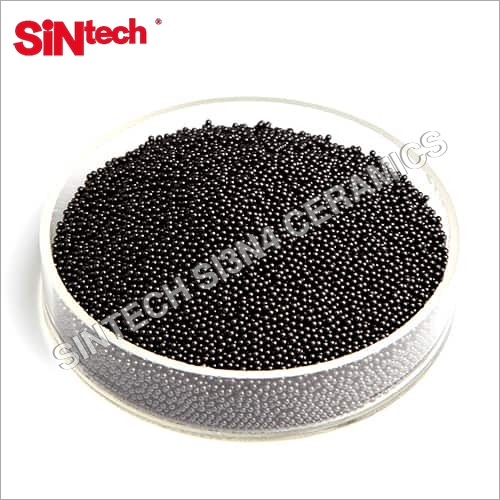 Product Description
Description
1.Silicon nitride is a chemical compound of silicon and nitrogen. It is a hard ceramic having high strength over a broad temperature range, moderate thermal conductivity, low coefficient of thermal expansion, moderately high elastic modulus, and unusually high fracture toughness for a ceramic. This combination of properties leads to excellent thermal shock resistance, ability to withstand high structural loads to high temperature, and superior wear resistance.
Classification:
Grinding Ball:the size is 1.5-40MM
Bearing Ball: the size is 0.4-60MM
Physical Property and Index:
Types

Data

Density

>3.2g/cm3

Flexural strength

800-1200Mpa

Compressive strength

>1500Mpa

Thermal conductivity(W/mk)

16-22

Porosity

0

Thermal expansion coeff.(RT-1000)

3.2

Max temperature

In air

1200

Hardness(HRA)

>92
Features:
1.Excellent corrosion resistance withstands attack from harsh chemicals and demanding environmental conditions.
2.Lightweight Silicon Nitride weighs 60% less than steel which reduces centrifugal force, skidding and wear under high speed and acceleration.
3.Superior Surface Finish, Ra 0.1 7-0.25 micro inches may extend L-10 life to as much as 10 times that of steel bearings.
4.High Temperature Hardness is twice that of steel. These all-ceramic balls retain their strength and hardness up to 1800 degrees F.
5.Silicon Nitride is further characterized by its low density of 3.2 g/cc, high flexural strength of 1.0 GPa, and fracture toughness of 6 MPa/M2.